We are Specialist in Online Remote Production
ANF Production reached the level of Online Quality Studio and we also streamed live to make it easier for viewers to watch it at an affordable price.
*please use google chrome browser for better experience*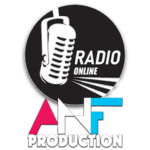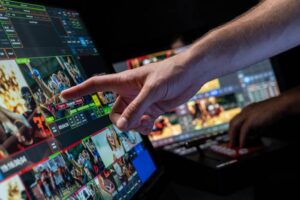 The entire program that has been run and created through the ANF Production platform has been conducted online and remotely. All involved just need to be in their respective locations without being present at the location and working like in a real studio.
This can be cost-effective as well as being able to launch any program that will and is being done regardless of the limited distance and time. It can also be made collaboratively. This is the latest Millennial-style Remote Production.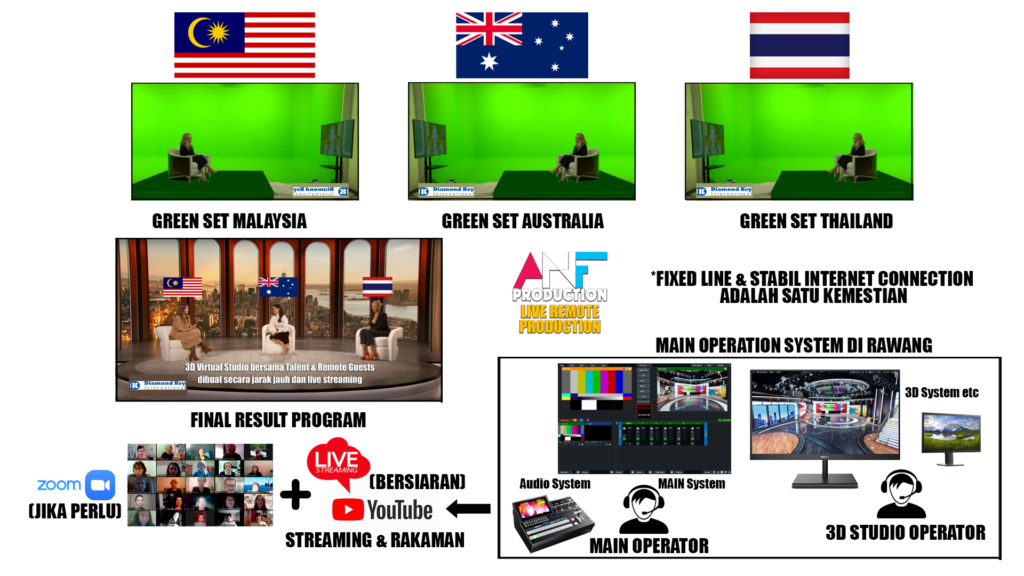 To Whom It May Concern
Please click this link http://bit.ly/3IgohNt or Scan this QR Code and enter your name and the password which is provided by us. You can use any device such as laptop, pc, mobile phone, etc. that has a web browser to use this system. Please use Chrome for PC and Android devices while Safari web browser for iOS users, please note.Please disable or inactivate all existing antivirus and firewall in your device.  
*please totally quit your zoom or google meet when you use our system.

Thank you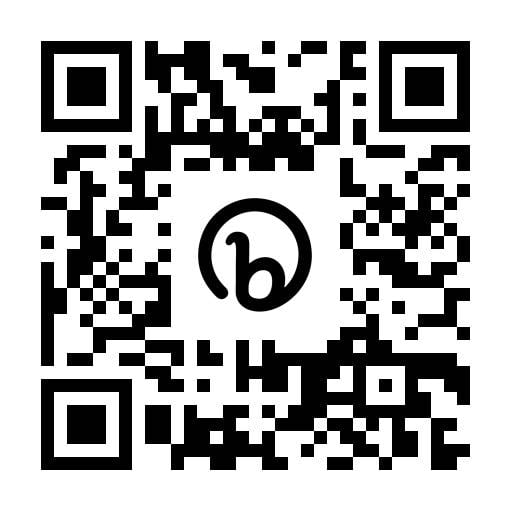 TV Program with TV AlHijrah
A tatarias program featuring makeup artist and leading cosmetics entrepreneur, Dato Abdul Al Halim Mohd Fadzil or better known as Alha Alfa which is run virtually by ANF Production.
Interview program with Tun Dr Mahathir
A special interview was conducted through Virtual Multi Camera Production with national figure Tun Dr Mahathir Mohamad at his residence with Mr Nizal Mohammad.
SME Corp Malaysia National SME Week
A program with SME Corp entrepreneurs run by the former host of Jalan-Jalan Cari Makan TV3, Maria Tunku Sabri. Made Online and Remotely using Virtual Studio by ANF Production.
Virtual Town Hall by PDRM, Pahang
The Royal Malaysian Police together with the community are discussing the current situation virtually. The program run by ANF Production in Rawang while the use of Green Screen by the PDRM operating in Pahang has made the program successful.
Live Karaoke Online Competition
For the first time, the karaoke competition was conducted virtually and online with the presence of a professional jury, Mr. Azhul Hadi, a well-known composer with the host and participants who were at their respective locations in the success of the programme.
Chat Inside the Virtual 3D Studio
Featuring some famous figures such as Dato Dr. Fadzilah Kamsah, Abby Fana and the well-known Comedian Kumpulan Senario in Nizal & Co's latest program in ANF Production's Virtual 3D Studio made live.
Special Webinar - PMKS SME Corp
Special Appearance of ND Lala in discussing the economics of Malay Entrepreneurs in the field of entrepreneurship organized by SME Corp Malaysia
Virtual conversation with SME Corp Malaysia CEO YBrs Mr. Nizal Nainy and former prominent TV3 host brother Nizal Mohammad.
Inauguration Ceremony of the 100 meter Running Project
Presenting TV3 host Azaria Tagaya, in a virtual program for the 100 meter Run Project by the National Sports Council.
Online and Remote Control of 3D Virtual Studio Production
Virtual Studio is a cost effective and seamless way to improve the presenter's journey and to create highly professional and engaging audiovisual productions.
Online and Remote Control for Multi Camera Production
Remote Control to operate several cameras located at the event location online.
Data Integration Online and remotely
Super Lower Thirds, graphics and all the info data required in the broadcast can interact with the live video event remotely and online in the system we provide.
Yayasan Hasanah Extravaganza New Year Countdown
Collaborate with our system and the advice provided is free!
You need sophisticated and expensive equipment to make TV programs but can't afford it? We are ready to work with you to make all the programs you want to do a success!